Orlando: True Story, Free Market, New Face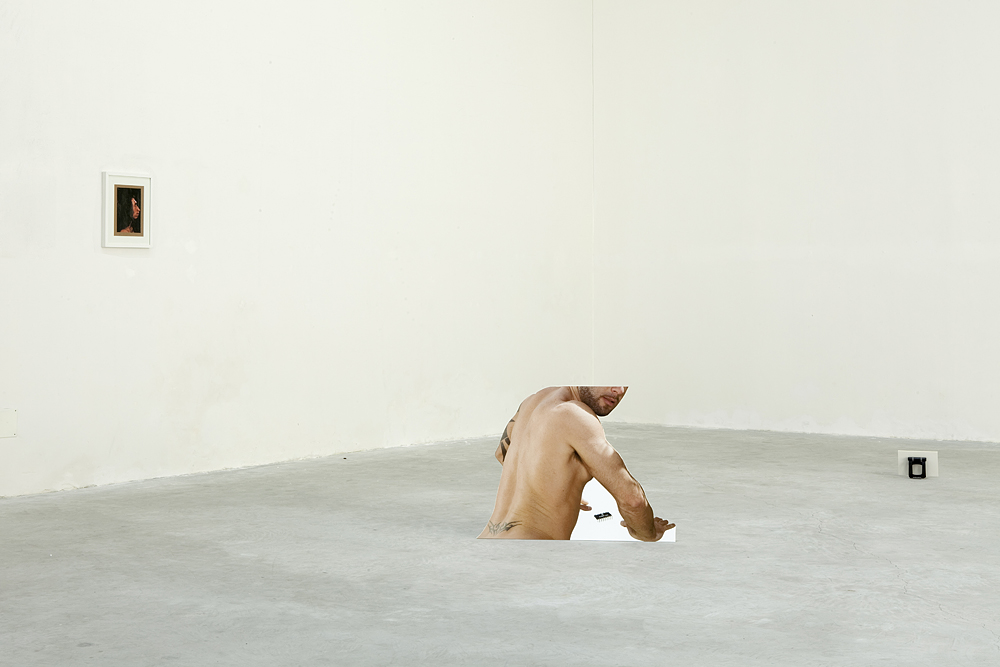 installation view from left to right: True Story, Free Market, New Face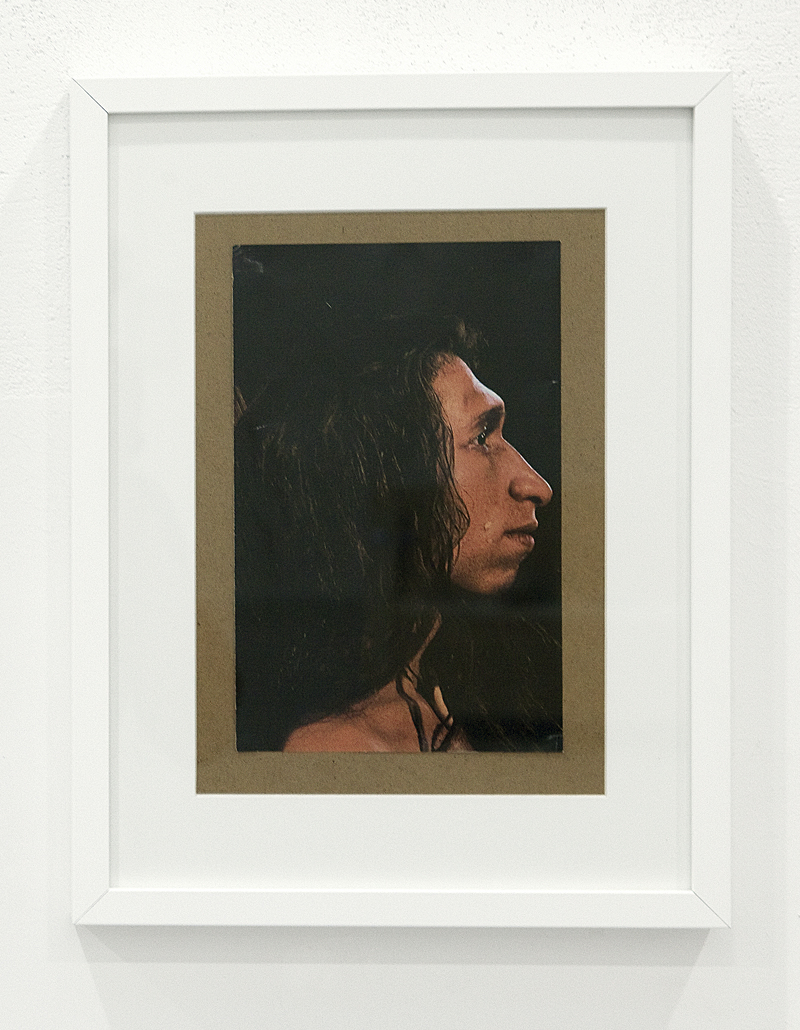 True Story

image of a Neanderthal rendering found in National Geographic magazine from 1996, picture frame from IKEA Catania

30 cm x 40 cm

2012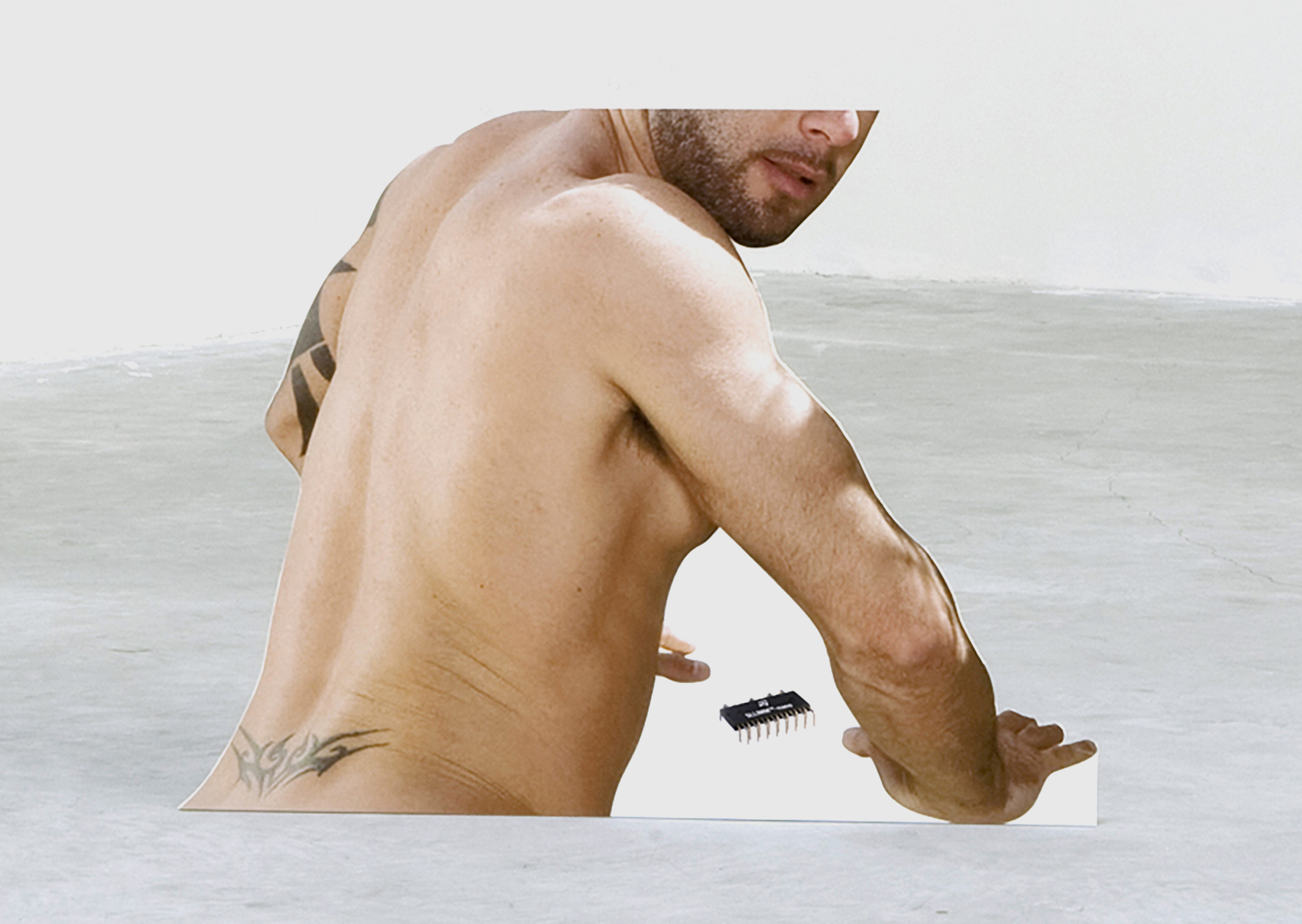 Free Market

found image of Orlando Toro, found image of a SLLIMM-nano intelligent power modules produced at STMicroelectronics factory in Catania, digital print on PVC, cutout advertisement display

95 cm x 70 cm x 1 cm

2012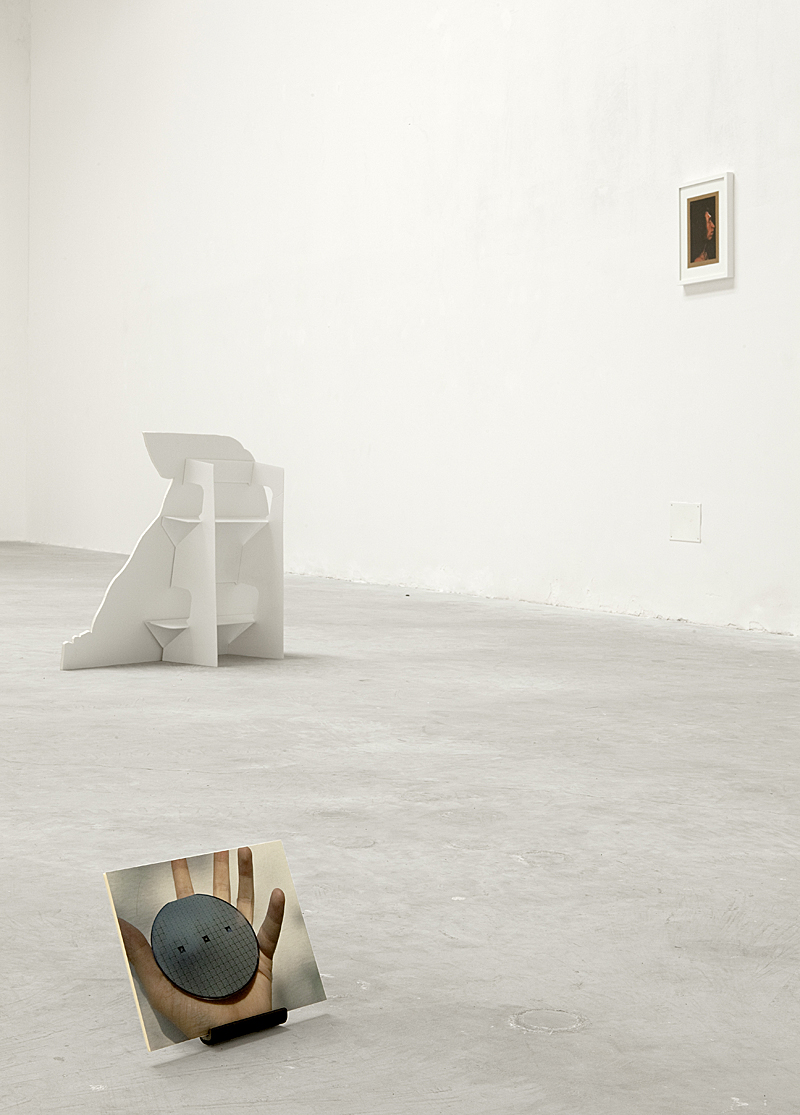 New Face
found image of a silicon wafer produced at STMicroelectronics factory in Catania, iPad stand, digital print on foam-board
18 cm x 24 cm x 10 cm

2012
Orlando was a group exhibition that took place at Foundazione Brodbeck, Catania, Italy. It was curated by Luca Francesconi.
In the boundary where the blue turns into silver is an inner,
virtual space, that delineates the history of the island in the
middle of the Mediterranean. It is a space made up of things
that remain, above all of tales, impressions and images. Sicily is
the place where history has taken on multiform attributes that
have often found a different identity to their origin.
George Henry Longly, Yannic Joray, David Douard, Emanuele Marcuccio, Christoph Meier, Katja Novitskova, Andrea Romano.